The bride loves steampunk; the groom loves bitcoin.  A marriage made in the future!  We created a fun steampunk themed design featuring the orange and white bitcoin logo prominently.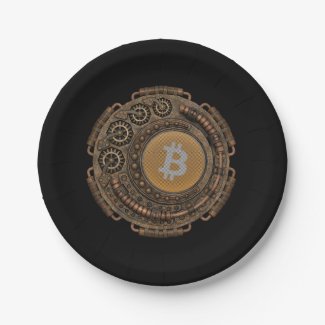 Steampunk meets bitcoin paper plate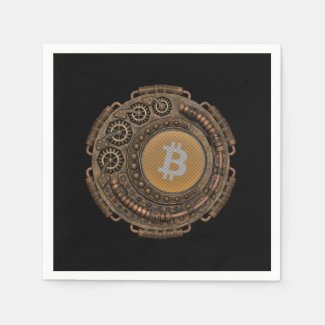 Steampunk meets bitcoin napkin
Steampunk started out as a science-fiction sub-genre in the 1970s. Its fundamental inspirations go all the way back to 19th century Victorian writers.   It's a genre of speculative fiction in which steam, not electricity, drives technological advancements While bitcoin started circa 2008 when Satoshi Nakamoto publishes the first white paper describing the Bitcoin currency.  Unlike steampunk, the bitcoin network does require electricity (via miners) to create the cryptocurrency.
Current Bitcoin price: $ 0000.00
This bitcoin / steampunk design can be featured on a variety of wedding products too. If you have a special need for a custom bitcoin themed wedding, just let us know and we can create the designs to match your style.
So google trends tell us that searches for bitcoin have gone dramatically up and down. Steampunk is pretty much flat.