Going, going, going up up up! No dips in sight in the price of bitcoin lately – but they will come. And when the dip happens, be prepared to buy. This fun "buy the dips" shirt is a great way to show your bitcoin pride in your community.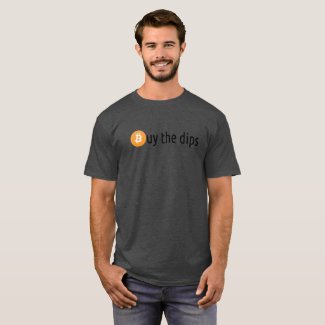 Buy the dips bitcoin shirt

by bitcoin_bonanza
This t-shirt is comfortable, casual and feels great on! This charcoal gray but the dip shirt will quickly become one of your favorites. Made from 100% cotton, it wears well on your favorite cryptocurrency friend or family member.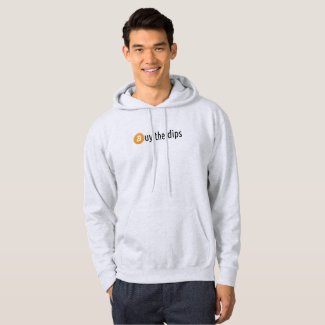 Buy the dips bitcoin hoodie
Or how about this warm and comfy pullover hoodie. You're bitcoin friends or family members will love it! It's made from a 10 oz. cotton-poly blend with a 100% cotton face.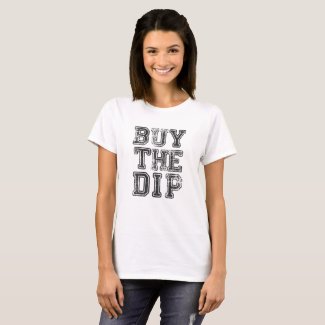 Buy The Dip Cryptocurrency Print T-Shirt
Women's design with the "buy the dip" on this fantastic with a relaxed fit. It's made from 100% cotton and is both durable and soft – perfect for your bitcoin wardrobe!