It's true.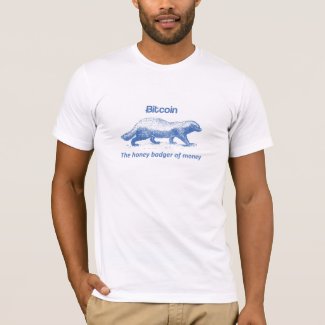 Bitcoin don't care.
MtGox becomes insolvent?  Don't care.
Jamie Dimon says it's a fraud?  Don't care.
Chinese crack down on exchanges?  Don't care.
Forks in the road?  Don't care.
In fact, bitcoin has overcome so many adversaries and adversities, it's truly the "honey badger of money."  This shirt will be a hit at your next family gathering when your brother in law – says what's bitcoin?
Bitcoin – The Honey Badger of Money T-Shirt